Products
Name:
CD Printer
Model Number
KP3306
Resolution
1440dpi x 1440dpi
Print Speed
40S/CD
Ink Color
C M Y K LC LM
MOQ
1 SET
Processing Time
3 days
Payment
T/T,Western Union
FOB Price
USD900
Product Description
Automatic 50P Continuous CD Printer
This is an aotumatic loading, continuous printing professional CD printer. It has 50 CD trays. You can load 50 CDs at one time. You can also print more CDs with cycling put the trays without interuption.
The standard printing speed is 90 CDs/Hour (photo quality, full size), Unattended 50 CDs Printing.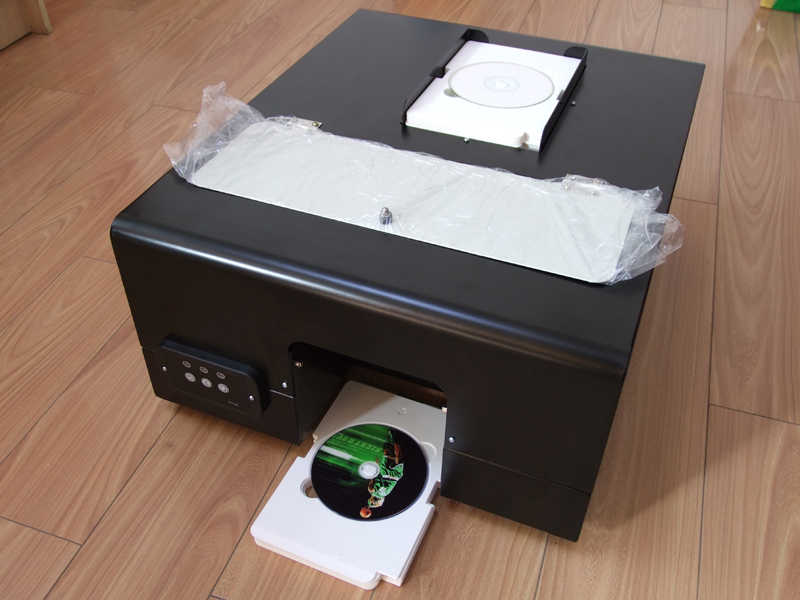 New technology, motor propulsion, to reduce noise. Phase out old models the impact noise electromagnet push mode. Motor longer life
By buffering push the tray to extend the life of the paper pickup shaft and print tray. The phase-out of old models electromagnet force push.
Latest print tray with no groove design, the paper in the printer more smoothly, more does not occur due to the the photoelectric sensors mistaken groove edge of the paper to print half vertically, each tray can at any time print nozzles inspection.
Completely eliminated before print tray, front-end can not directly print a nozzle check. Nozzle check before printing, all trays must be removed, and then placed in a special nozzle check tray inside, otherwise it will be a waste of disc.
Automatic 50P Continuous CD Printer
1. We will send 10 blank CDs for free
2. RIP software with dongle
3. CorelDraw CD print template
4. Printing Speed:40sec/CD
5. Printing resolution is up to
6. Printing cost is $0.005/CD
7. Printing resolution up to 1440x5760DPI
8. Printer size: 58cm x 48cm x 28cm
The third-generation the 50P automatic disc printer, print speed of 40 seconds / pcs, and randomly presented ink zone control software. At the same time, also launched the third generation of the automatic disc printer retrofit kit, the hands-on ability and willingness to learn converted customers can purchase a retrofit kit, their own hands, and modified the same function the 50P automatic disc printer. This way, that is able to save costs, while the original normal printing paper from the front, but bad print disc Epson R260 R270 R280 R290 A50 T50 P50 L800 L801 printer remodeled glow new impetus. The modified instructional videos all free to the public.